Energy Efficiency
Enerjisa defines the areas in your plants or factories where the energy you consume is inefficient, and reduces your energy consumption by up to 80%!
Energy Efficiency with Enerjisa
Performance Is Our Responsibility
We are confident with the services we offer as part of energy efficiency. Hence, we guarantee the performance of our practices and ensure savings. As part of the shared savings agreement, we do all maintenance, repair and performance monitoring works for you in order to get maximum performance from the practice and to minimise the efficiency loss that will naturally occur in all equipment over time.
At Enerjisa, our agenda is to provide the best service to our customers in every field of energy sector. We endeavour every day to create innovative solutions; and we know it is our primary duty to be by your side with our expert team and well-established corporate structure.
Initial Investment Financing From Our Party
We finance the initial investment you require for energy efficiency practices! Hence, we support you in directing your financial resources to investments in your industry and business field.
Thus, the business model we create together by taking into account your requirements enables us to relieve you from the financing burden and offer a long-term partnership in order to benefit from the advantages you will get via the energy efficiency conversion.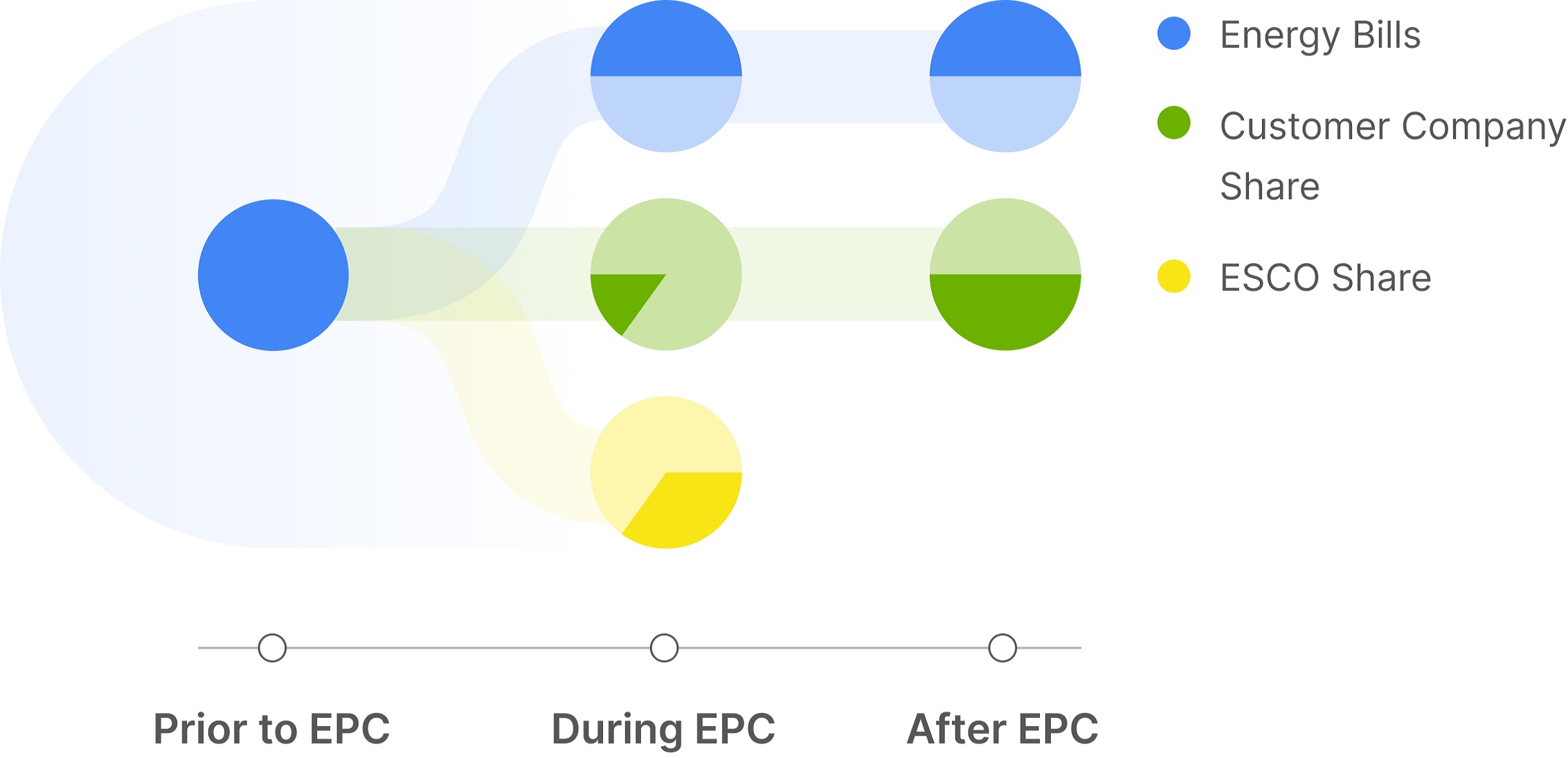 Savings-Oriented Solution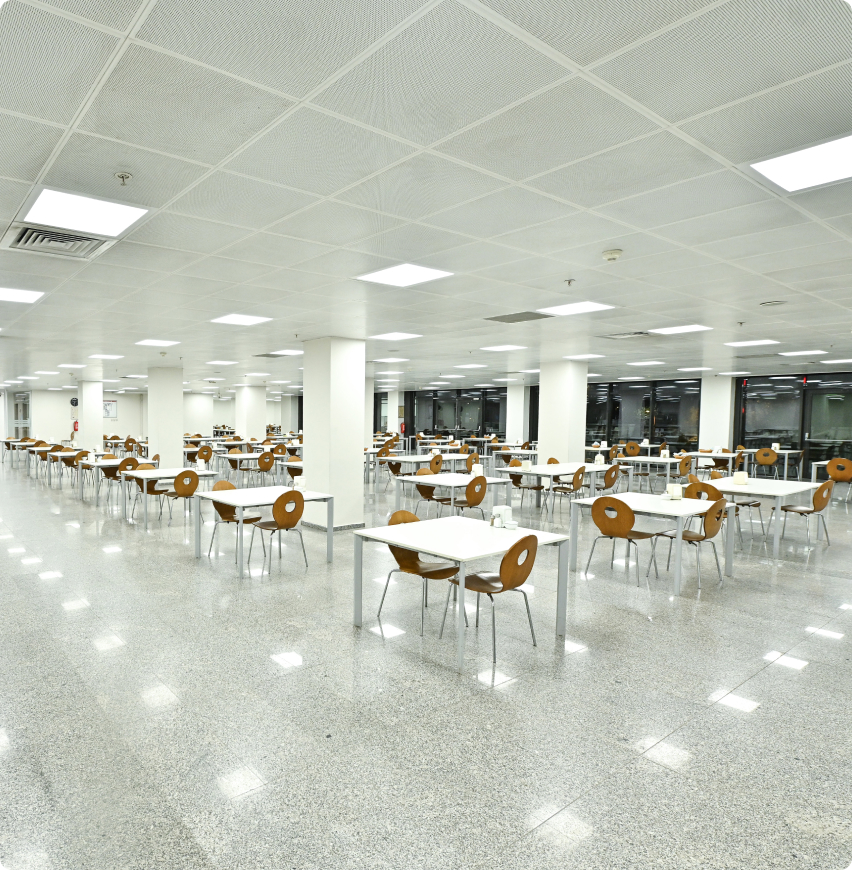 We are aware that reducing energy costs, which is a significant expense item, is among the primary goals of all our customers. With the energy efficiency practices, we replace your existing equipment with highly-efficient equipment; hence, reducing your energy consumption and helping you save money.
Reduce your energy costs as well as your carbon footprint with our solution partnership, and achieve your sustainability goals easily.
Serving with Various Practices
We offer various solution alternatives, taking into account the fields of activity of our customers and the requirements of their businesses; and we can carry out energy efficiency projects that include various practices in single or multiple fields, according to the preferences of our customers.
We organise field visits with our expert staff and observe the requirements of each facility separately. We take measurements with the measuring instruments, analyse the requirements; and we design the project based on these data.
We complete on-site surveys and offer all alternative solutions for you to evaluate, and provide energy consultancy services.
Find out more about the success stories of our references that include efficiency to the energy of their business from here to assess the solutions we offer.
Prestigious References from Various Sectors
The number of customers that benefit from our end-to-end energy solutions regarding energy efficiency and that we undertake energy consultancy services are increasing day by day. We are proud that we can help our customers to save and carry out environmentally-friendly projects. Find out more about our customers, who add strength to their power with Energy Efficiency practices, under our references section.
You can get support from this power for your energy efficiency projects by joining forces with Enerjisa.
End-to-end solution & engineering solutions support
Each facility has unique requirements and solutions should be designed accordingly. Therefore, each energy efficiency project we carry out at Enerjisa is tailored for the requirements of that specific customer. Each requirement for the facility is analysed, and all processes, from exploration to maintenance and repair services following the installation, are offered in a comprehensive solution package. Enjoy your savings with your exclusive project. You have now become one of the organisations/companies recognised with their innovative practices.
Join forces with Enerjisa and get support from this power for your energy efficiency projects.
Where to Apply Energy Efficiency?
Energy efficiency practices can be applied anywhere energy is consumed. In energy efficiency, the largest potential is in industry, services and public buildings.
Energy efficiency practices reduce the energy consumed at factories and businesses. Hence, these are the most significant energy saving areas for businesses.
How Does the Project Process Work?
The goal of the energy efficiency projects is to reduce energy consumptions without changing the product or production quality, while protecting the existing comfort conditions.
Exploration
Our expert teams identify the areas where the energy you consume in your facility or factory is inefficient.
Proposal
Complete the design; and once the Energy Performance Agreement (EPS) is signed
Installation
Install the required equipment, maintain and repair them. The conversion process is carried out at no cost.
What is the Energy Performance Model?
Energy Performance Contract
As Enerjisa, we perform the energy audit of your facilities with the Energy Performance Model, offer solutions, design and implement them.
We finance the entire or a part of the investment and facilitate the energy practices in your company. As part of Energy Performance Contract (EPC) Model, we prepare a payment model based on the anticipated savings and guarantee the performance of the replaced equipment or the equipment modified to be efficient. Thus, we achieve saving with guaranteed performance.
The first step is to begin understanding your energy requirements and corporate goals. Then, an on-site survey is conducted to evaluate the existing energy consumption of your company/facility and the performance of the equipment you use. Afterwards, we design the project for energy efficiency.
In the Energy Performance Contract
The scope and time schedule of the investment are given in detail.

An estimation for the targeted amount of energy savings and its monetary equivalent are included.

The contract is drawn based on the estimated savings.
In the EPC model, we, at Enerjisa, are committed
To undertake any and all financial and technical risks.

To provide consultancy and technical support throughout the contract period.

Most importantly, with the performance guarantee provided in the ESCO model, we guarantee that you will save from your energy bills.
How Does the Process for the EPC Model Work?
We determine whether or not your business is suitable for energy conversion.
We prepare a detailed energy efficiency assessment and conduct an on-site survey.
We estimate the amount of your saving due to the conversion.
We prepare a "project-specific" EPC proposal which includes an energy performance guarantee.
We finance the investment required for energy conversion or become a partner in the financing of the investment depending on the request and conditions.
We design tailored projects with our expert engineer teams.
We supply the required equipment, undertake the installation and manage the process.
Following the installation, we put the model into practice, and measure and report the performance.
We undertake any and all technical and financial risks.
We estimate and report how much you will save with the project.
We provide technical support and consultancy throughout the project.
We undertake maintenance works and inspections of your project throughout the contract period.
What Do Energy Efficiency Practices Include?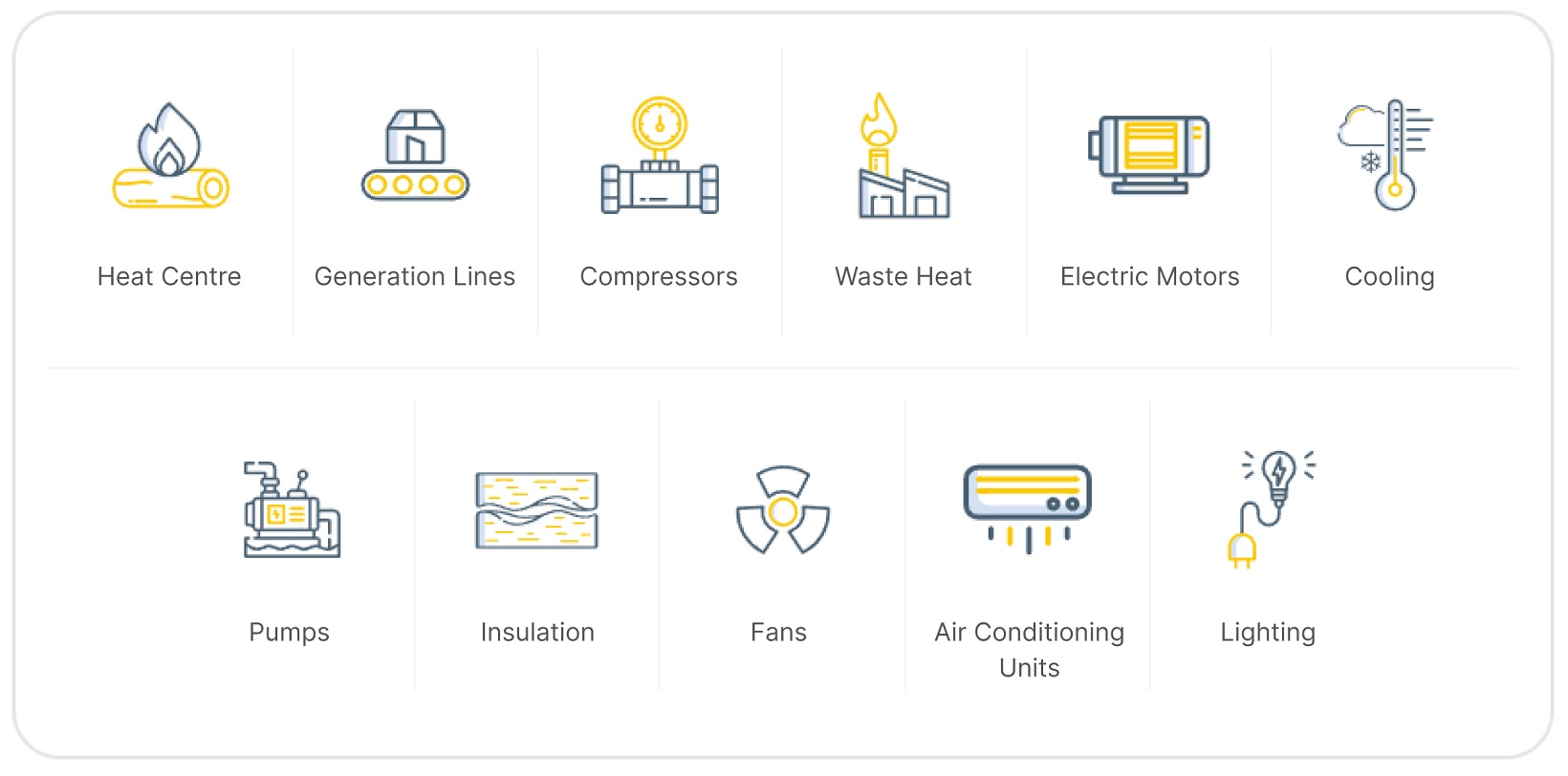 1) Lighting
If installation of an automation system is agreed upon in the project, we enable you to save energy by using sunlight sensors during the most efficient hours of solar rays. It is possible to save up to 80% energy in terms of your consumption for lighting through Lighting Efficiency practices.
In the event that there is potential for energy efficiency, the lighting system of your building or facility can be completely renovated. During this process, your comfort conditions will not be affected and there will not be any disruption in the electric energy of your plant. We replace your existing electric system with efficient fixtures, and, if required, install lighting automation and maximise your system efficiency.
Our expert teams carry out turnkey projects with efficient planning and rapid installation.
Renovated LED fixtures and automation systems have 5 years of equipment guarantee.
If requested, we redesign the system using simulation software.
With the LED conversion, the life cycle of your lighting fixtures will be 50,000 hours or longer.
Maintenance costs of your lighting system will be reduced.
2) Waste Heat Recovery
All plants and buildings that pay fuel invoices consume heat and an important part of the heat consumed is thrown out from the chimney.
Waste Heat Recovery refers to the recovery of the energy wasted. With Waste Heat Recovery, cost-free fuel is used; you convert the thrown out and wasted energy to your benefit.
All combustion systems, including furnaces, boilers, etc., emit waste heat to the atmosphere. The ratio of the waste heat ranges between 20% to 30%, depending on the type of production. Recovery of the wasted heat thrown into the air results in significant savings in fuel invoices.
Quantity of the waste heat is determined by our expert teams and reintroduced to the system without causing any disruption in production capacity and product quality. Recovered energy can be used by the plant at any point required. For example; heat is recovered to the system for heating water, electric generation, steam production and boiling oil operations.
With Enerjisa Waste Heat Recovery Practices, you achieve saving by recovering the heat energy thrown to the air from the chimney to the system.
3) Heating, Ventilation & Air Conditioning (HVAC)
We can increase the efficiency of your existing HVAC system or replace your entire system. Optimisation of the HVAC system in plants and buildings has a great potential for energy saving.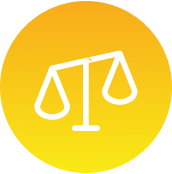 Heating or cooling systems of a plant or facility comprise approximately 65% to 70% of total energy consumption. Replacing your HVAC system with the HVAC Efficiency Practices, we help you pay lower energy invoices.
Our teams evaluate the efficiency of the boilers, heating systems, cooling systems, pumps and fans in your facility. They determine inefficiencies in the system and design a tailored project to maximise the efficiency performance of your HVAC system.
Enerjisa HVAC Efficiency Practices include several practices, such as frequency control of pumps and fans, efficiency improvements for boilers, improving combustion systems and increasing the efficiency of cooling groups.
Your existing production and working comfort will never be disrupted. Your maintenance costs will be reduced. We evaluate the system as a whole and design a specific project to improve the entire system efficiency. Thus, Enerjisa HVAC Efficiency Practices increase the overall efficiency of your system.
4) Electric Motors
Electric motors consume the largest part of the electric energy consumed in production facilities. Enerjisa Electric Motor Efficiency Practices include optimisation or renewal of your existing system. We can replace the existing electric motors with the efficient ones.
What Are We Doing ?
For the optimisation of your existing system, we use frequency inverters in electric motors that operate at variable loads.
These variable speed drives yield electric savings at ratios between 20% and 60%. Hence, energy losses are prevented.
Variable speed drives enable electric motors to work at the required performance and power.
Efficient equipment results in reduced maintenance costs and increased energy saving.
5) Compressed Air Systems
Energy costs of businesses with compressed air systems operating at low efficiencies would increase. Compressed air systems convert 90% of electric energy consumed to heat and only 10% is transferred to compressed air as useful energy. Thus, these systems cause the highest cost in facilities. Annual electric consumption of a typical compressed air system equals to the investment cost of that system.
Our expert teams determine the losses and leakages in compressed air systems. Precautions are taken.

Compressors with frequency inverters are used and efficiency is maximised.

Waste heat is recycled to be used at various areas in the plant.

Moreover, you achieve energy savings around 10% to 40% by increasing the efficiency of the compressed air systems.
Incentives for Energy Efficiency Investments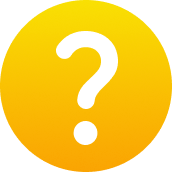 PGP refers to as "Productivity Growth Project". It is a grant support program provided to the projects of businesses by the Ministry of Energy in order to reduce energy consumption which is a great burden on Turkish economy and to use energy resources in the most efficient way. As part of PGP, the goal is to prevent unnecessary consumption of energy, prevent or minimise waste energy, energy losses or leakages. The Ministry of Energy gives grants in processes such as equipment and system optimisation, repair and equipment renewal. The maximum amount of the grant is determined as 1,500,000 TL regardless of the project amount.
What Shall a Business Do to Apply for PGP?
Companies that would like to be granted the PGP support shall fulfil the following requirements:
Companies shall be registered in the database of the Ministry of Energy.
Companies shall have ISO 50001 Energy Management System Certificate (or they shall have initiated the application process).
Companies shall be registered to the Chamber of Commerce or the Chamber of Industry.
The annual energy consumption of the company shall be 500 TOE (tonne of oil equivalent) or more.
What is Energy Efficiency Consultancy (EEC)?
Energy efficiency consultancy companies, i.e., EECs provide consultancy services to organisations in their PGP project applications. Businesses that would like to get the grant support can make PGP applications through Enerjisa business partners.
All businesses with annual energy consumption of 500 TOE or more and that fulfil the requirements may benefit from the grants by applying with a PGP folder prepared by an Energy Efficiency Consultancy Company (EEC) authorised by the Ministry of Energy. PGP folder preparation and consultancy fees vary according to the type of the work to be performed.
For more information on PGP, please contact us.
What are Other Incentives?
In accordance with the legislation, businesses can also get the following supports as part of 5th Region Incentives, regardless of their regions, with their energy efficiency projects;
Insurance premium employer's share support
Investment place allocation
Another incentive for grant is "Voluntary Agreements". An industrial enterprise benefits from a Voluntary Agreement when it reduces its past five years reference energy intensity by 10% within 3 years following the execution of the agreement. Accordingly, the enterprise can get 30% of its total energy invoice for the year of agreement as a grant.
In order to apply for the incentive, annual energy consumption of the industrial enterprise shall be 500 TOE (tonne of oil equivalent) or more, and the enterprise shall be certified with ISO 50001 Energy Management System (or shall have initiated the application process).
Product Brochure
You can click to view our brochure where you can get information about our Energy Efficiency Applications.
Let's Call You
Talebiniz alınmıştır. En kısa sürede sizinle iletişime geçeceğiz.
Teşekkürler.