Enerjisa Mobile
You can handle your subscription processes* and payments, access your billing information, apply for your requests and get information on the scheduled outages by a few clicks.
Access any information regarding your account and tariff, and carry out your Subscription and Termination processes easily,
Review your past consumptions, and even compare your consumption figures with the users in your area,
Pay your bills online or find out the nearest payment point,
Get online appointments for Enerjisa Service Points,
Check the tips for energy conservation under the 'Save Energy' menu,
Follow the scheduled outages in your area.
Please remember that you shall complete online membership processes to be able to benefit from all features.
*This channel cannot be used except for personal applications (except real persons, private companies and joint tenancies).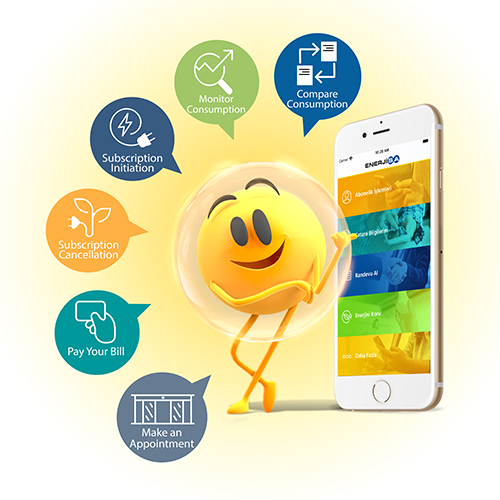 The operation system of your smart phone shall be at least iOS 8.1 or Android 4.3 to be able to download the app.
Enerjisa Enerji A.Ş. Reserves the right to change the services and promotions offered by Enerjisa Mobile.