Role Model in the Industry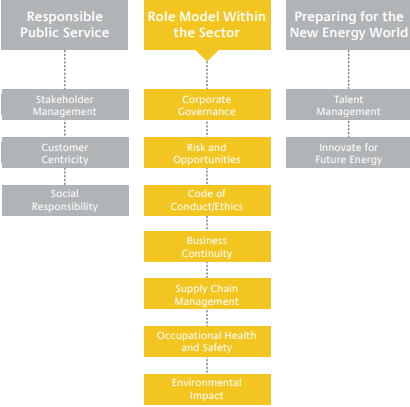 As the pacesetter in the energy sector, we view corporate governance and compliance as an absolute must. We can only be successful over the long term if we manage our company ethically, responsibly and transparently. Our priorities include providing our employees with a safe working environment and monitoring the environmental effects of our operations.
At Enerjisa Enerji, we aim to develop sector-leading practices and perform our operations with an exemplary attitude. We are a pacesetter in Corporate Governance and Risk Management, Operational Health and Safety and Environmental Impact in the energy sector and we are following the global trends to improve our Environmental, Social and Governance (ESG) performance further.