Reliable Public Services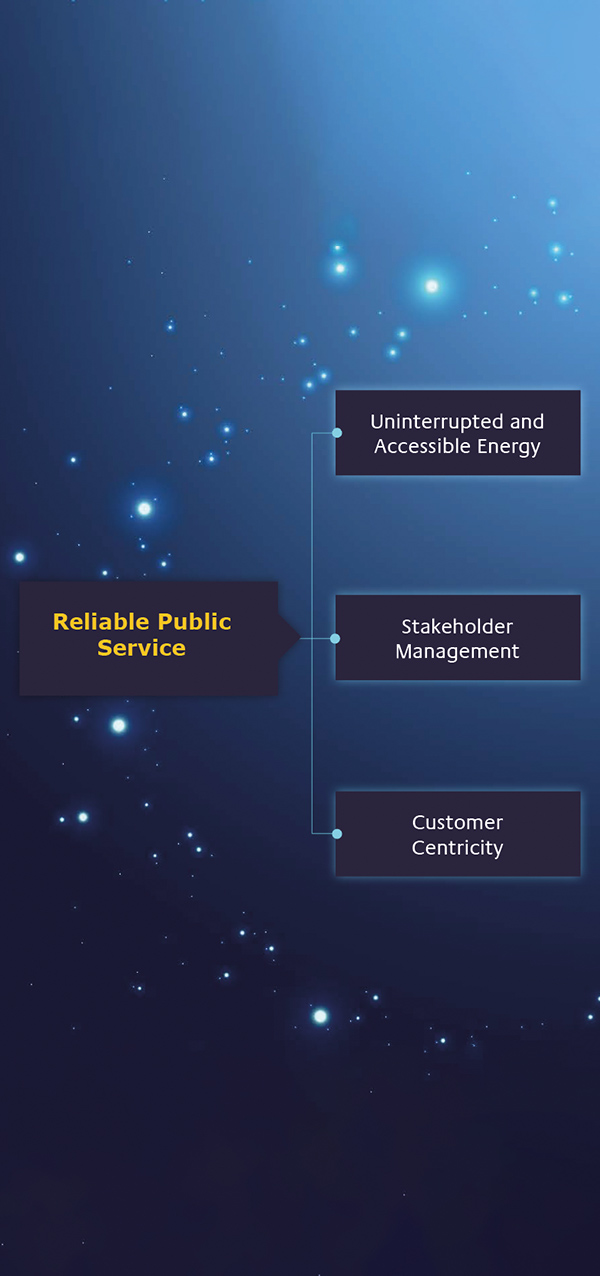 Energy plays a key role in our lives and it is essential for a sustainable society. Access to energy is an indisputable human right. Moreover, with the ongoing digitalization trends, integrated and smart technologies, the importance of electricity is ever increasing. We are the largest electricity distribution and retail company in Turkey. We are aware that we deliver public service that infuse life with energy in the regions where we operate, so we act responsibly with each step we take forward.
We work to ensure that energy is uninterrupted, high quality and accessible. We constantly develop and improve customer-focused products and services to provide the best service in the electricity supply market. We strive to ensure a customer-oriented culture in all our operations. To lead the New Energy World in every field and location we operate in, we engage with our stakeholders effectively and put our customers at the center.